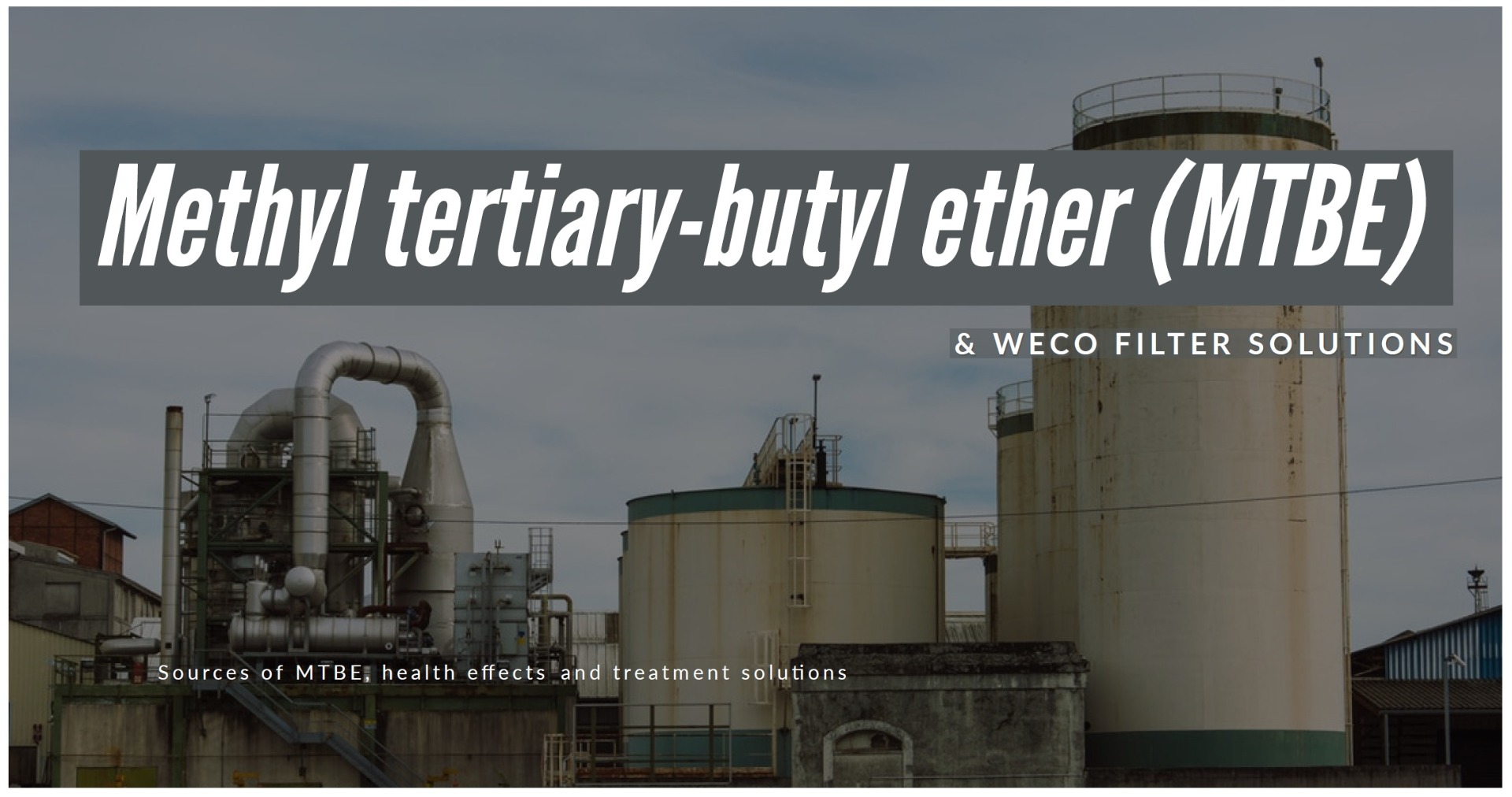 MTBE in Water
Source of MTBE: MTBE (methyl tertiary-butyl ether) is a volatile, clear, liquid used as a gasoline octane booster. MTBE can get into drinking water when gasoline is repeatedly spilled on the ground or from leaking underground fuel tanks. MTBE's offensive taste and odor makes the water undrinkable. The most common situation is well water contamination with gasoline from leaking underground storage tanks.
Health Effects of MTBE: MTBE is a suspected carcinogen. Drinking, bathing and showering with MTBE is not recommended. MTBE easily evaporates from the water, entering the nearby air. Bathing and showering with MTBE-contaminated water may increase exposure through breathing the vapors.

How to Remove MTBE: The Best Available Technology (BAT) for removal of MTBE in water is activated carbon filtration. A WECO whole house filter with granular activated carbon will supply every sink and shower with MTBE-free water. A WECO reverse osmosis water filter will remove MTBE along with heavy metals, pesticides, and other contaminants. Contact WECO for help in the selecting the water filter best suited for your application.