Municipal water supplies are tested at the treatment facility to maintain the mandated water quality standards set by US Environmental Protection Agency (EPA). However, if you own or manage a private well, you should already know that there is no federal or state oversight of your water supply. If you buy or sell the property there may be a requirement to have the well tested. You are responsible for the quality of your well water. All testing, conditioning and filtration is your responsibility.
How frequently should I test?
EPA recommends you test your well water supply every year for total coliform bacteria, nitrates, total dissolved solids and pH levels, especially if you have a new well, or have replaced or repaired pipes, pumps or the well casing.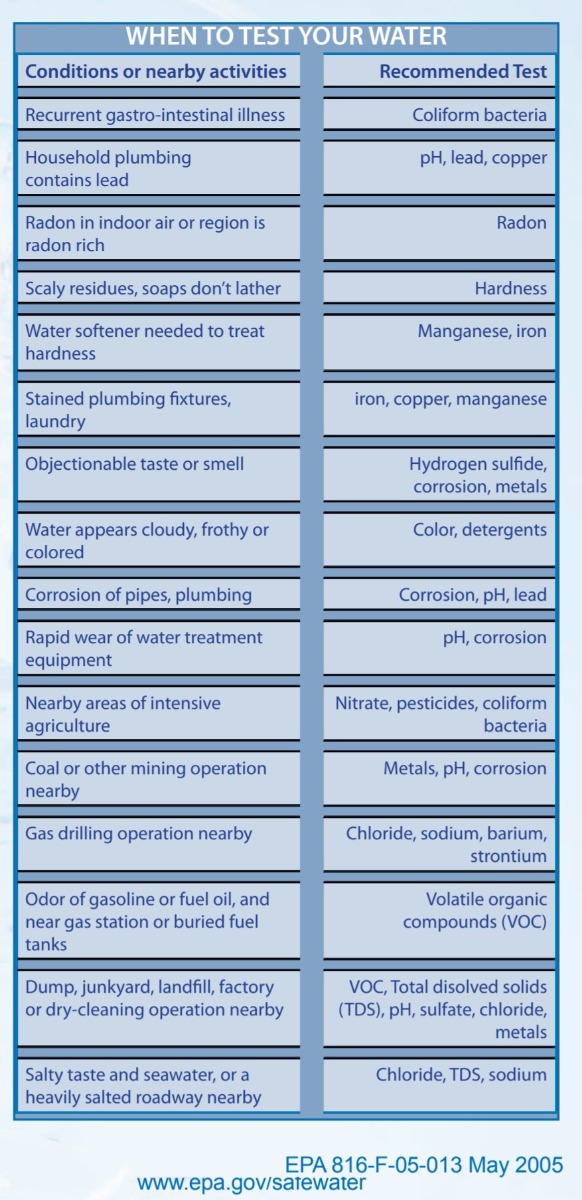 Read more »