While many WECO water filtration systems can be installed with simple plumbing tools, we realize not everyone has the time or skills to tackle home or commercial plumbing projects. We've made installation of your WECO water filtration system as easy as a phone call. WECO has partnered with Grand Water to install and maintain your water filtration system. How many times have you heard friends and neighbors express frustration when looking for a qualified plumbing contractor? You can relax! Grand Water's plumbing installation professionals are local, licensed, insured and undergo a thorough background-check process. The professional installers are rigorously screened to ensure they have the skills and background to complete the installation project. Here are just a few of the installation services these plumbing professionals can provide: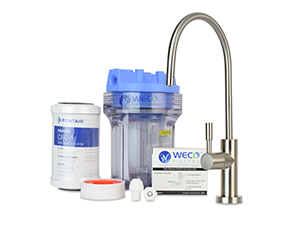 Installation of undersink sediment, chlorine, taste and odor filters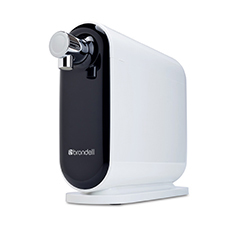 Counter-top drinking water filters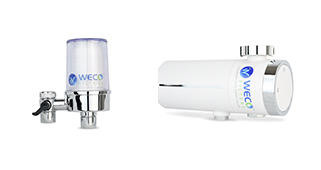 Faucet-mount water filters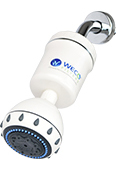 Shower filters that remove chemicals, corine, odors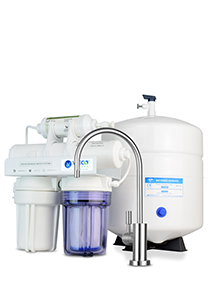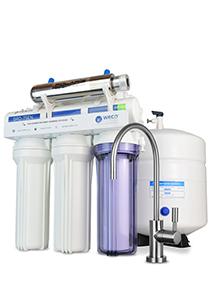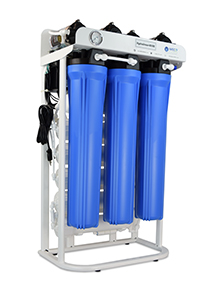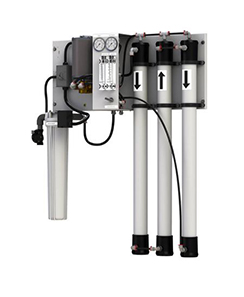 Complete under-counter and stand- alone reverse osmosis systems for residential drinking water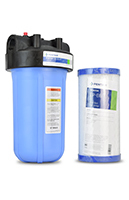 Whole home cartridge filters for removal of sediment, chlorine tastes and odors, organic chemicals and more.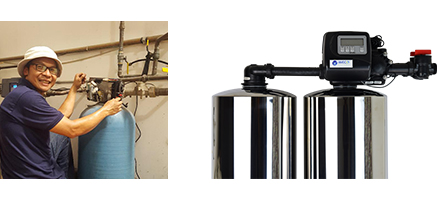 Automatic backwashing filters for whole home water purification of drinking, bathing, cooking and laundry.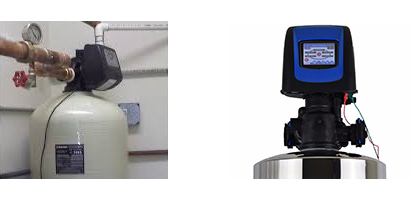 Water softener installation for silky skin and hair, no more spots on glassware, shower and tub
But that's not all! Your water filtration system requires periodic servicing to keep it working efficiently and ensure you'll always be drinking the purest, best-tasting water. Grand Water's Home Depot certified plumbers will take care of any maintenance your filter system needs.
Replacement of under-counter sediment and activated carbon cartridges
Testing and replacement of the reverse osmosis membrane
Cartridge replacement for counter-top drinking water filters
Leak-checking of fittings, hoses and faucet
Shower filter cartridge replacement
Residential installation is economical and trouble-free. The installation cost of a typical under-counter reverse osmosis filter system costs approximately $85.00 excluding the filter. A whole home automatic backwashing filter installation costs approximately $350.00 excluding filter and materials.
If you're in charge of a commercial business, WECO has you covered. We design and build high-capacity water filtration systems for manufacturing, health care facilities, laboratories, universities, food preparation, hotels and hydroponic operations to name just a few. Grand Water plumbing professionals can install your WECO commercial water purification system with the same attention to detail they give to residential installations.
High-volume, low TDS water with WECO commercial reverse osmosis water filtration systems
Automatic backwashing filters for sediment, iron and silica removal
Large capacity water softening for hotels, laundries and health care facilities
Iron and manganese removal
pH correction and acid neutralization
Gasoline (MTBE) remediation
Nitrate removal
High-purity water for hydroponic operations
We can also arrange for scheduled maintenance of your WECO water purification system so you won't have to worry about down time or running out of high-quality process water.
Sediment and activated carbon cartridge filter change-outs
Testing of automatic backwash and control top functions
Replacement of backwashing filter media including ion-exchange resin, granular media, etc.
Leak-checking at filter housings, fittings, O-rings and tubing
Reverse osmosis membrane replacement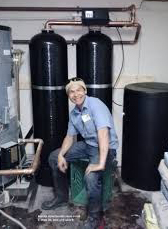 We'll save your facility time and money by scheduling preventive maintenance, ensuring your water purification system is always functioning at peak efficiency and output. Your filtration system will be serviced using the proper OEM filtration media and hardware, guaranteeing everything remains within manufacturer's specifications.
Our local service area ranges from San Fernando to Palm Springs, California. We can arrange for installers to travel virtually anywhere in the world provided travel, labor and lodging expenses are covered. Our filtration engineers can specify a custom filtration system and arrange for installation and maintenance through third-party installation and service professionals. Please contact WECO customer support for details.