If you're on municipal water (US), whole house reverse osmosis is almost always over kill. City water is already treated to comply with Environment Protection Agancy (EPA) standards. You don't need to have a complete water treatment plant at home. Instead, you're better off with a smaller undersink type RO system, just for drinking water and a whole house catalytic carbon backwash filter plus a water softener.
If you're on well water, obtaining an informational water quality report is a critical step to ensure that the water treatment is efficient and cost effective to deal with your water issues. Still, most water issues can be fixed by single treatment or a combination of water treatment technologies such as particulate filtration, aeration, ion exchange, oxidizing agent (chlorine, ozone, peroxide or potassium permanganate), oxidation and/or uv disinfection. Whole House RO should only be attempted when you have multiple challenging water problems such as elevated levels of nitrate, chromium, brackish water tds, arsenic…etc. Test the water through a laboratory certified for drinking water analysis.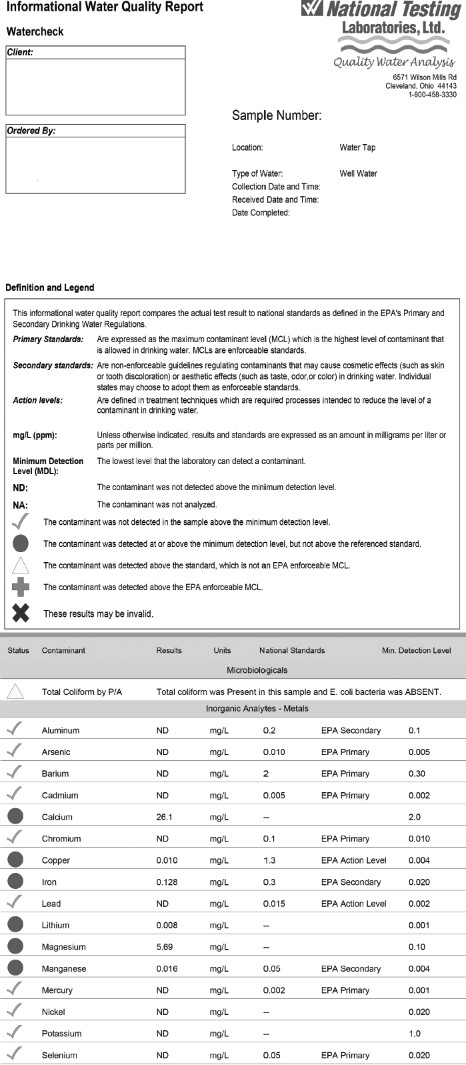 Pre-treatment
Membrane is the most delicate part of any RO system. While the performance of the membrane is mostly dependant upon the TDS of feed water, pressure and water temperature, the longevity of the membrane is impacted by feed water hardness, iron, manganese, suspended solids, pH, silica, chlorine & chloramine, organics and bacteria. Water must be pre-treated so that all these are below the thresolds recommended.

Read more »