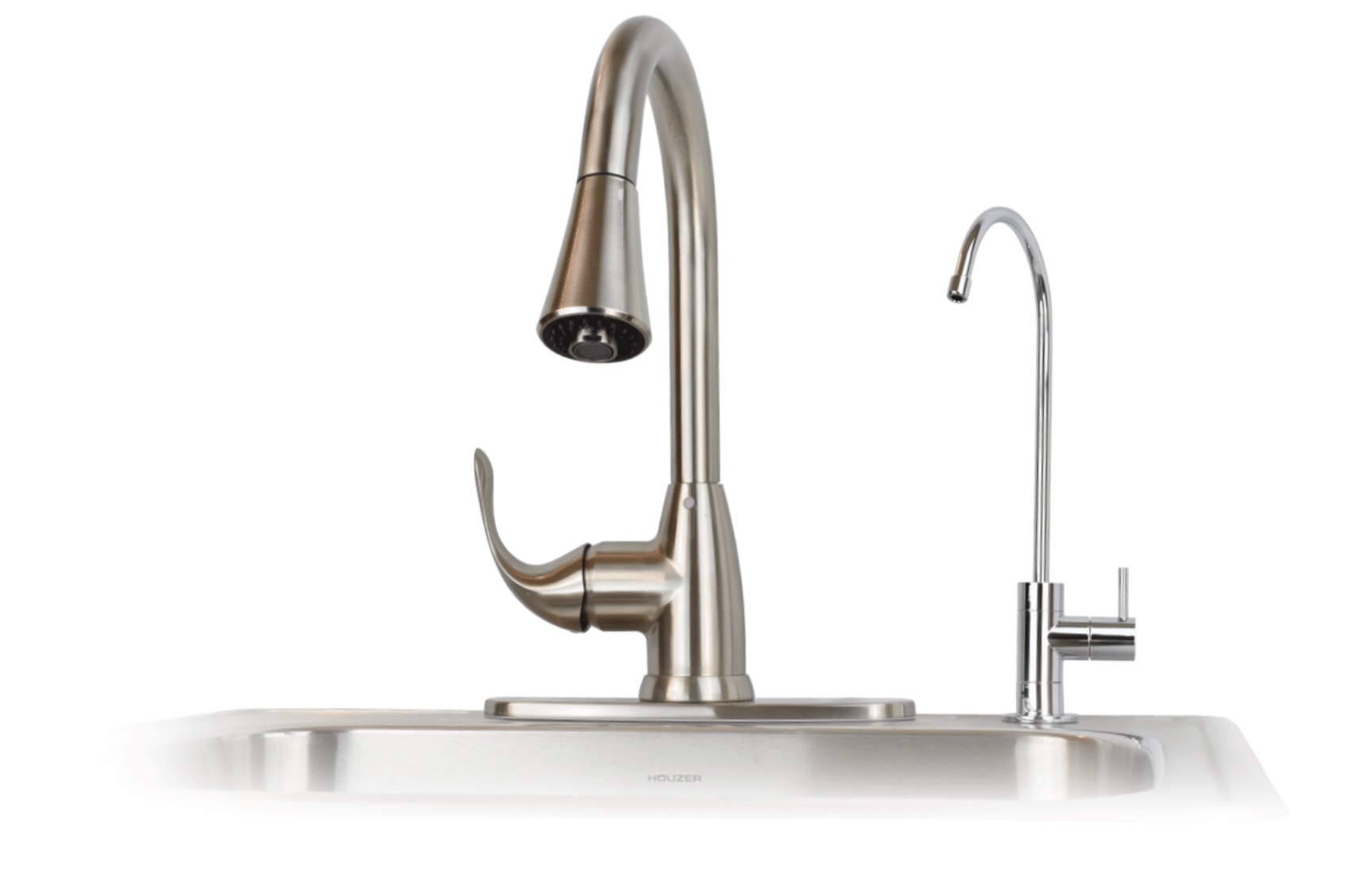 Most of our under sink reverse osmosis (RO) water filtration systems come standard with an European style long reach goosneck drinking water faucet. The minimum hole required on the sink or countertop is 7/16"in diameter. However, the included faucet will fit in holes up to 1 ¼" in diameter.
If the sink has a spare pre-drilled hole you may use it or drill a ½" hole for the faucet in a location convenient for dispensing filtered water and where the faucet stem is accesible from below the sink. Soap dispenser or spray hose holes can be used for the faucet as well.
Alternatively, you can replace your regular kitchen faucet with a luxury triple faucet that lets you connect hot water, cold water and RO filtered water lines.
Read more »