Next™Sand Silt, Sediment and Turbidity Removal Media - 1 cu.ft ~ 55 Lbs.
Features
High fi ltration performance-3-5 micron removal.
High capacity fi ltration throughout the entire nextsand bed depth provides more than twice the capacity of multimedia filtration.
High flow– 3-4 times that of multimedia with superior fi ltration.
Long lasting media (>5 years) not consumed in the process.
Simple periodic backwash keeps the media clean and operating efficiently.

Applications
RO Pretreatment–superior SDI reduction
Cooling Towers–unequalled Turbidity removal
Municipal Water Treatment, pressure and gravity filters–higher flow, lower pressure drop and superior fi ltration performance
Wastewater Polishing–exceptional TSS removal
Precipitated metals removal
Carwash reclaim and recycling
Irrigation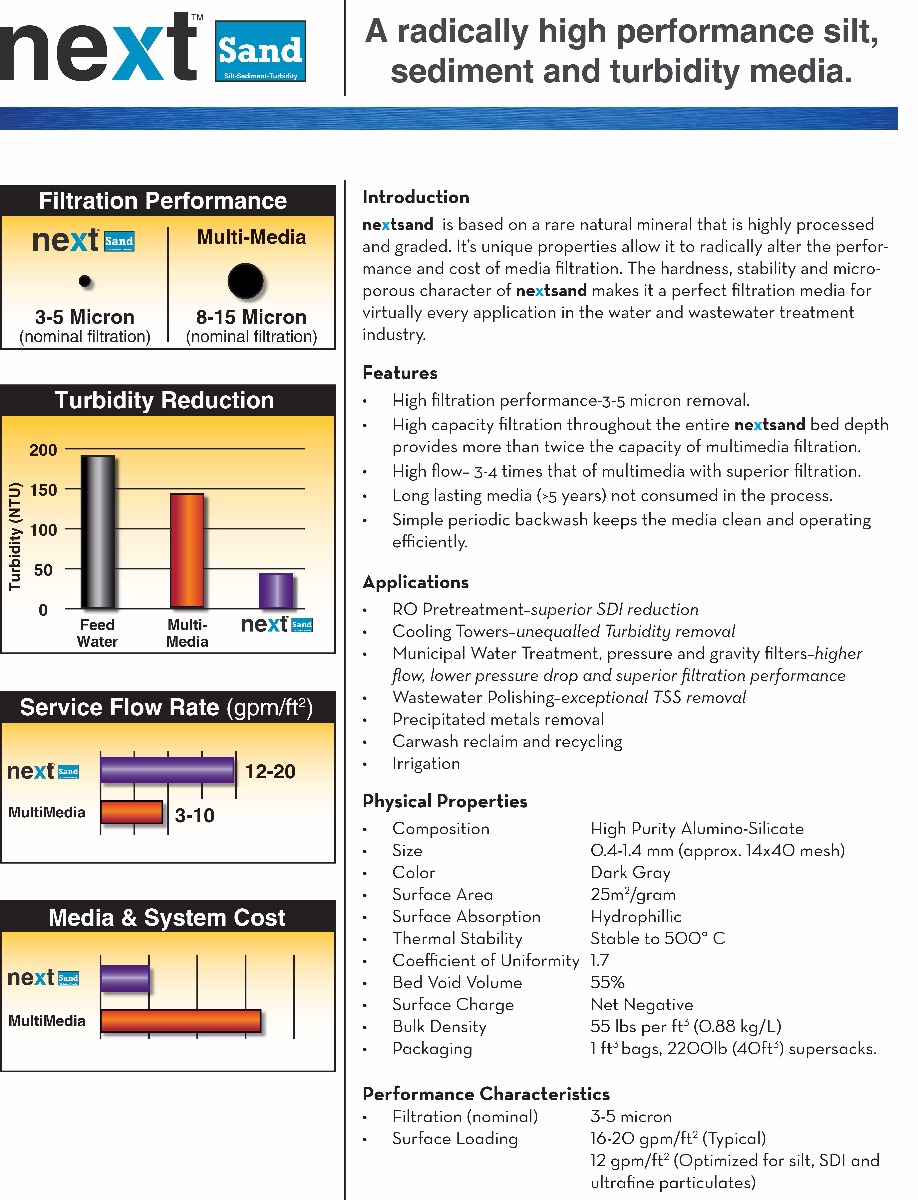 More Information

| | |
| --- | --- |
| UPC | 810388032063 |