WECO NTO-1665 Backwashing Filter with Nano Titanium Oxide for Reduction of Arsenic & Heavy Metals
NTO media reduces arsenic III and V plus a wide variety of heavy metals and other contaminants including Lead, Cadmium, Cop-per, Chromium+6 , Selenium, Uranium, Antimony and Zinc. No chemicals needed.
Heavy-duty components for commercial and residential applications.
System automatically backwashes as needed.
Please contact with your water report if your Arsenic levels exceed 10 ppb for proper sizing and pre-treatment of the NTO unit.
WECO NTO Backwashing Filter with Nano Titanium Oxide for Reduction of Arsenic & Heavy Metals
The WECO Backwashing filter with Nano Titanium Oxide is a Point-Of-Entry (POE), whole house arsenic removal system for municipal and well water supplies. NTO is a granular adsorbent that is highly efficient at removing arsenic III & V. The expanded surface area of the NTO media coupled with advanced pore volume provides excellent adsorption kinetics. Pressure drop remains low and backwashing requirements are minimized. WECO NTO backwashing filters are available in a variety of sizes. Please consult with WECO Technical Support for assistance in selecting the proper size filter to meet your water purification requirements.
Arsenic is a natural component of the earth's crust and is widely distributed throughout the environment in the air, water and land. It is highly toxic in its inorganic form. People are commonly exposed to elevated levels of inorganic arsenic by drinking contaminated water and using contaminated water in food preparation. Long-term exposure to inorganic arsenic, mainly through drinking of contaminated water, eating of food prepared with this water can lead to chronic arsenic poisoning. Skin lesions and skin cancer are the most characteristic effects. Arsenic is also linked to adverse pregnancy outcomes and infant mortality, poor childhood health, and there is some evidence of negative impacts on cognitive development.
The WECO backwashing filter consists of a mineral tank and a backwash controller valve. This combination provides unmatched strength and chemical resistance for years of trouble-free service. The slim diameter makes installation easy in tight locations and does not take up a lot of floor space. The controller is constructed of a fiber-reinforced polymer valve body for superior strength and durability. It is non-corrosive and UV-resistant. The controller uses an optical sensor for precision cycle positioning. The controller is easily programmed and user-friendly due to detailed screen descriptions and display. The controller has an internal memory that remembers your settings during a power failure. It has a convenient Vacation Mode to save water when not in use. NTO units ship pre-programmed, which simplifies the installation and startup.
Water enters the top of the tank through the control valve and passes downward through the Nano Titanium Oxide filter media. The WECO backwashing filter will clean itself periodically by rinsing away solid impurities that can plug the media bed. The control valve automatically starts the backwash process. The backwash procedure is an operation where water passes backward through the filter media at a fast flow rate. It enters the tank at the bottom through the riser tube, then flows upward through the filter medium, exiting at the control valve and sent to waste. The rapid, turbulent upward waterflow, in addition to flushing away particulate matter, loosens and resettles the media bed, preparing it for another filtration cycle. The treated and conditioned water enters the riser tube at the bottom of the mineral tank, passing upward and exiting the filter through the control valve.
When an iron reduction system is installed ahead of an arsenic reduction system, Katalox Light® is the preferred choice as it will help convert trivalent arsenic to pentavalent arsenic to enhance removal at subsequent treatment steps. Where the iron level is at least 20 times the arsenic level, indirect removal of arsenic is likely through adsorption to the ferric hydroxide particles created during iron removal (co-precipitation), so a dedicated arsenic filter may not require a redundant unit. Follow-up testing should be done to confirm satisfactory arsenic reduction across both units.
Operational Parameters
Design Parameters
Media Properties
Pre-treatment
Contaminant Reduction
Specifications
Model
Maximum Service Flow (gpm)
Tank Size (inches)
Minimum Backwash Rate (gpm)
Nano Titanium Oxide Process Media
Bed Depth (Inches)
Weight (lbs)
Volume (cu. ft.)
NTO-0948
4.4 (1 bath)
9 x 48
2.2
13
85.5
1.0
NTO-1054
5.3 (1 bath)
10 x 54
2.7
14
114.0
1.5
NTO-1252
7.9 (2 bath)
12 x 52
4.0
16
171.0
2.0
NTO-1354
9.2 (3 bath)
13 x 54
4.6
17
222.0
2.5
NTO-1465
10.6 (4 bath)
14 x 65
5.3
18
285.0
3.5
NTO-1665
13.7 (5 bath)
16 x 65
6.9
20
339.0
4.5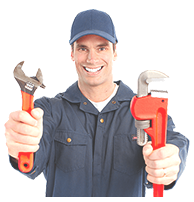 Professional Plumbing Support Recommended for Installation
Water pressure can cause leaks and damage the surrounding building or fixtures if not properly installed. User must check all fittings for tightness. WECO assumes no responsibility for water damage due to leaks.

More Information

| | |
| --- | --- |
| UPC | 648620100627 |