WECO UF844-IXPT Polymeric Ultrafiltration Backwashing Water Filtration System
Utilizes Patented Outside/In Enpress Polymeric Membrane Filtration Module that is NSF 61, EPA, ACS and CDHS certified. BioVir certified and tested module for log reduction of Bacteria and Virus.
Four bundles of 0.02 micron filtration membranes in each vessel in a twin alternating configuration.
High performance flow rates, up to 12 gpm.
Standard 1" MNPT ports with 1/2" MNPT drain.
Standard bottom drain flush valve removes any filter particles that have accumulated at the bottom of the UF.
Low waste water discharge used when cleaning. Treated water backwash increases membrane life.
Designed for cyst reduction, turbidity, and fine sediment filtration applications.
Influent water must meet these requirements. Please contact WECO for pre-treating water. Pilot testing with UF-PLT-STK advised.

Influent Parameters:
Pre-Filtration <5 Microns, 1 PPM Chlorine,0.3 PPM Iron, 0.05 PPM Manganese, Plus Others See Pre-treatment Section Below.
WECO Polymeric Ultrafiltration Backwashing Water Filtration System
WECO UF844-IXPT Polymeric Ultrafiltration Backwashing Water Filter is a final stage polishing filter utilizing an Enpress patented polysulfone-based Outside/In Ultrafiltration Membrane. The ultrafiltration system is designed for turbidity, cyst reduction and fine sediment filtration applications, and the Enpress ultrafiltration module is NSF 61 certified. The membrane operates with flow from the outside-to-inside, with benefits of minimized risk of deep clogging, simple cleaning of the membrane surface with water and/or air, and a high area volume ratio that allows for a compact design. The membrane is non-biodegradable, and has superior mechanical and chemical resistance. The ENPRESS Polymeric Ultrafiltration Vessel System provides point-of-entry (POE) filtration, for safe and clean water at every faucet.
Operational Parameters
Design Parameters
Backwash Requirements
Pre-treatment
Contaminant Reduction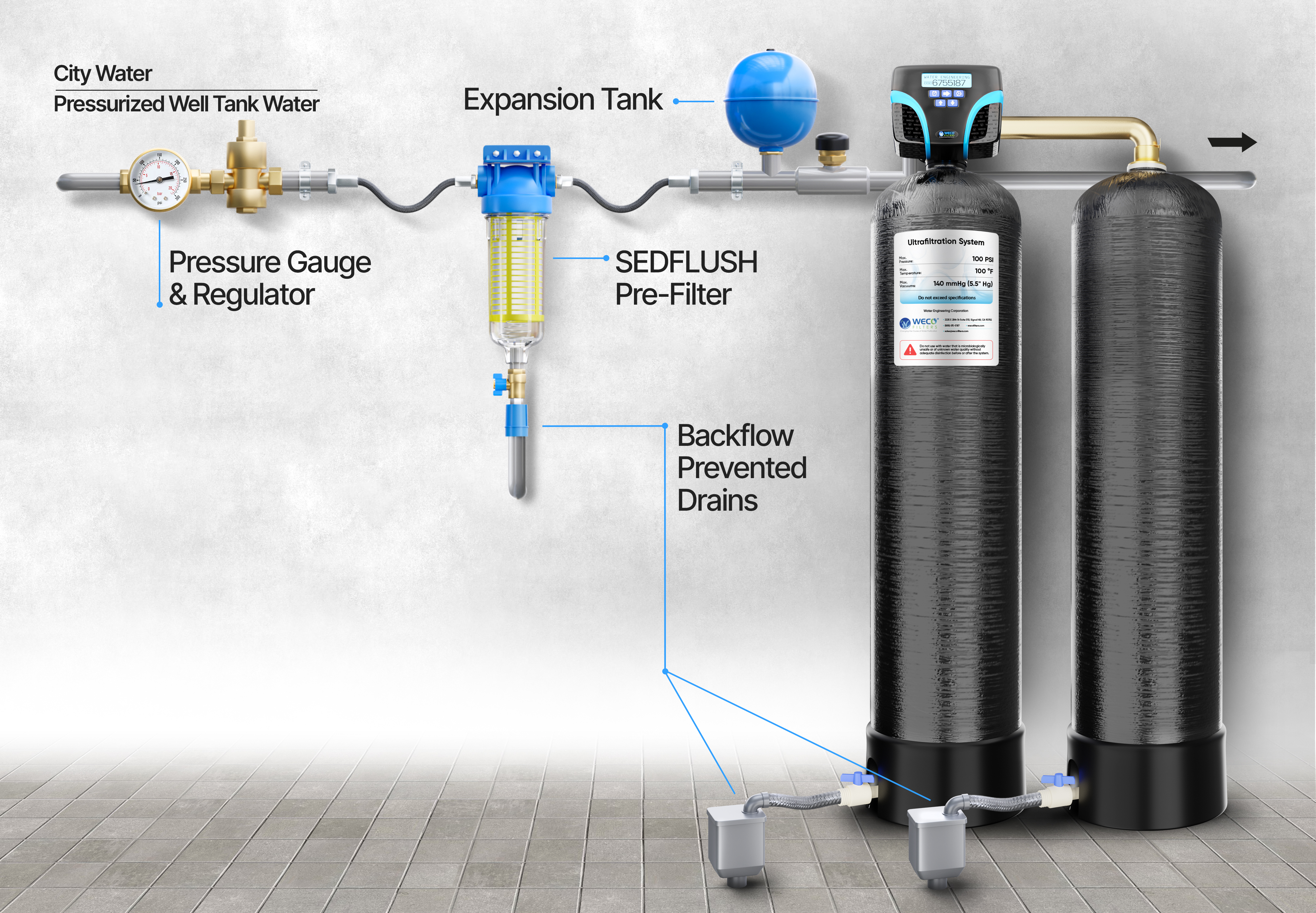 Specifications
| Model | Maximum Service Flow (gpm) | Vessel Dimensions (inches) | Minimum Backwash Rate (gpm) |
| --- | --- | --- | --- |
| UF844-IXPT | 12 | 8(W) x 8(D)x 54(H) | 7.2 |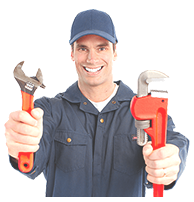 Professional Plumbing Support Recommended for Installation
Water pressure can cause leaks and damage the surrounding building or fixture if not properly installed. User must check all fittings for tightness. WECO assumes no responsibility for water damage due to leaks.