WECO AAL-1665 Backwashing Whole House Water Filter for Fluoride and Arsenic Reduction
Reduces fluoride from municipal and well water.
Reduces arsenic levels in water supplies.
No chemicals needed.
Heavy-duty components for commercial and residential applications.
Pre-programmed electronic control head automatically backwashes and self cleans the media every week.
WECO Backwashing Filter with Activated Alumina for Fluoride and Arsenic Removal
The WECO Backwashing filter with granular activated alumina is a Point-Of-Entry (POE) fluoride and arsenic removal system for municipal and well water supplies. Activated alumina (aluminum oxide) is highly specialized filter media designed for efficient, selective removal of fluoride and arsenic. Our activated alumina is pre-treated to acidify and lower the internal pH of the media. High pH greatly reduces the ability of activated alumina to remove fluoride and arsenic. The acid pre-treatment gives the media a strong affinity for these substances.
Activated alumina's adsorption capacity is reduced by high pH (above 8.2) feedwater and a bicarbonate alkalinity above 50 ppm. In such cases, we recommend pre-treating the feed water with a salt regenerated strong base anion (SBA) resin (a dealkalizer). This will reduce both the pH and the alkalinity for dramatically improved performance. In addition, SBA resin has a modest capacity to reduce the arsenic and fluoride levels of the feed water, prolonging the capacity and life of the alumina polisher. WECO technical Support can assist with selecting the proper pre-treatment backwashing filter to complement the activated alumina filter. Pressure drop remains low and backwashing requirements are minimized. This reduces water use and prevents fluoride and arsenic-laden fine discharge into the sewer. WECO backwashing filters are available in a variety of sizes. Please consult with WECO Technical Support for assistance in selecting the proper size filter to meet your water purification requirements.
Removes fluoride and arsenic from process water
Protects homes and business from arsenic and fluoride contamination
Media is pre-treated for maximum capacity
Rated as Best Available Technology by the US EPA
Non-hazardous filter media
Fluoride can occur in drinking water naturally as a result of the geological composition of soils and bedrock. Some areas of the country have high levels of naturally occurring fluoride which can dissolve easily into ground water as it moves through gaps and pore spaces between rocks. Fluoride can also be added to public drinking water supplies as a public health measure for reducing cavities among the treated population. US EPA data indicate that fluoride exposure levels among the population have increased in the last 40 to 50 years resulting in an increase in some effects on teeth. Based on the data presented in this report, it is likely that some children are exposed to too much fluoride at least occasionally. Adults exposed to excessive fluoride over a lifetime may have increased likelihood of bone fractures, and may also experience pain and tenderness. Children are most likely to be affected by excessive exposure to fluoride because it impacts teeth while they are still in formative phases. Children aged 8 years and younger exposed to high amounts of fluoride have an increased chance of developing pits in the tooth enamel, along with a range of cosmetic effects to their teeth.
Arsenic is a natural component of the earth's crust and is widely distributed throughout the environment in the air, water and land. It is highly toxic in its inorganic form. People are commonly exposed to elevated levels of inorganic arsenic by drinking contaminated water and using contaminated water in food preparation. Long-term exposure to inorganic arsenic, mainly through drinking of contaminated water, eating of food prepared with this water can lead to chronic arsenic poisoning. Skin lesions and skin cancer are the most characteristic effects. Arsenic is also linked to adverse pregnancy outcomes and infant mortality, poor childhood health, and there is some evidence of negative impacts on cognitive development.
The WECO backwashing filter consists of a Structural Poly Glass™ pressure tank and a Fleck 5810 XTR2 touch screen controller. Structural Poly Glass™ is the ideal filter media tank for residential and industrial water filtration and conditioning duty. The pressure tank has an attractive stainless-steel outer jacket for good looks, and durability. This combination provides unmatched strength and chemical resistance for years of trouble-free service. The slim diameter makes installation easy in tight locations and does not take up a lot of floor space. The Fleck XTR2 controller is constructed of a fiber-reinforced polymer valve body for superior strength and durability. It is non-corrosive and UV-resistant. The controller uses an optical sensor for precision cycle positioning. The controller is easily programmed and user-friendly due to detailed screen descriptions, color LCD display, and familiar icons. The intuitive navigation is easy with a large LCD screen. The controller has an internal memory that remembers your settings during a power failure. It has a convenient Vacation Mode to save water when not in use. The password lock-out prevents unauthorized users from changing the settings. An audible alarm sounds if there is a controller error. Diagnostics can be downloaded via USB should the need arise. The Fleck XTR2 controller has feature rich diagnostics including:
Current Flow Rate
Peak Flow Rate (can be reset)
Totalizer (can be reset)
Last Regeneration
Daily usage for last four weeks
Software Version
Number of Regenerations
Regeneration Interval
Usage since last regeneration
Last program change
Water enters the top of the tank through the Fleck control valve and passes downward through the activated alumina filter media. The WECO backwashing filter will clean itself periodically by rinsing away solid impurities that can plug the resin bed. The control valve automatically starts the backwash process. The backwash procedure is an operation where water passes backward through the filter media at a fast flow rate. It enters the tank at the bottom through the riser tube, then flows upward through the filter medium, exiting at the control valve and sent to waste. The rapid, turbulent upward waterflow, in addition to flushing away particulate matter, loosens and resettles the media bed, preparing it for another filtration cycle. The treated and conditioned water enters the riser tube at the bottom of the filter tank, passing upward and exiting the filter through the control valve.
Activated Alumina Certification:
Certified to NSF/ANSI 61 Standard
Non-hazardous according to OSHA 29CFR 1910.1200
Controller Certifications:
Tested and Certified by the WQA to NSF/ANSI Standard 44 for Water Softener Performance.
Tested and Certified by the WQA to NSF/ANSI Standard 372 for Lead Free Compliance.
NSF Tank Certifications:
Safety factor: 4:1
Minimum burst at 600 psi
Tested to 100,000 cycles without leakage
Residential tanks 6"-16" in diameter are Certified to NSF 44
Maximum operating pressure: 150 psi
Maximum operating temperature: 120° F
Vessels tested and certified by the Water Quality Association (WQA) to NSF/ANSI Std. 44 for material safety and structural integrity requirements and Std. 372 for low lead compliance.
VALVE SPECIFICATIONS
Valve Material Fiber-reinforced polymer
Inlet/Outlet 1"
Cycles 3-5
FLOW RATES (50 PSI INLET) – VALVE ALONE
Continuous (15 psi drop) 36 GPM
Cv (flow at 1 psi drop) 5.4
Max. Backwash (25 psi drop) 28 GPM
REGENERATION
Downflow/Upflow Both
Adjustable Cycles Yes
Time Available XTR2: 0-240 minutes per cycle
METER INFORMATION
Meter Accuracy .25 - 15 GPM +/-5%
Meter Capacity Range (gal.) LXT: volume calculated XTR2: 1-99,999,999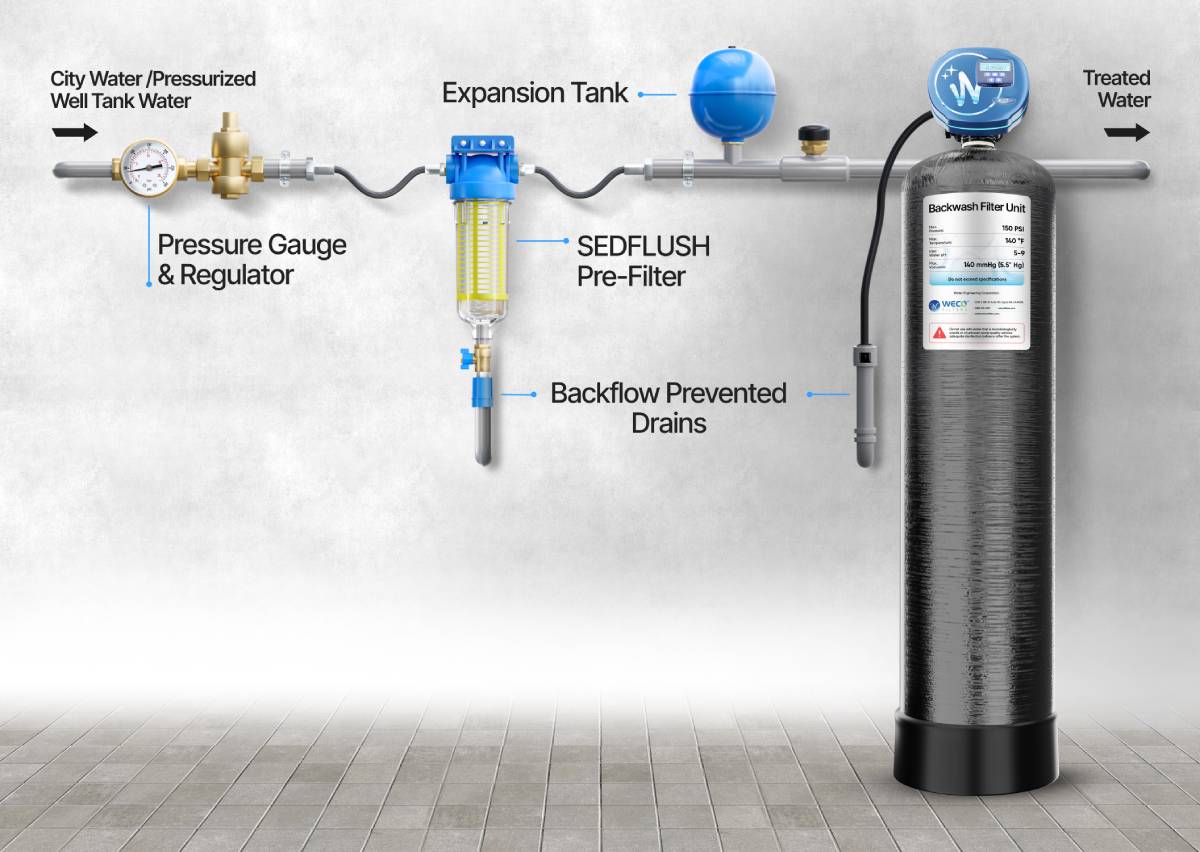 Specifications
Model
Maximum Service Flow (gpm)
Tank Size Diameter (inches)
Minimum Backwash Rate (gpm)
Activated Alumina Process Media
Bed Depth (Inches)
Weight (lbs)
Volume (cu. ft.)
AAL- 0948
2.5
9 x 48
4.5
13
85.5
1.0
AAL- 1054
3.7
10 x 54
5.3
14
114.0
1.5
AAL- 1252
5
12 x 52
8.0
16
171.0
2.0
AAL- 1354
6.2
13 x 54
9.2
17
222.0
2.5
AAL- 1465
8.7
14 x 65
10.7
18
285.0
3.5
AAL- 1665
11.2
16 x 65
13.7
14
339.0
4.5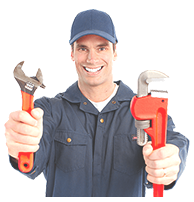 Professional Plumbing Support recommended for Installation
Water pressure can cause leaks and damage the surrounding building or fixture if not properly installed. User mustcheck all fittings for tightness. WECO assumes no responsibility for water damage due to leaks.

More Information

| | |
| --- | --- |
| UPC | 810388030359 |