US Style Chrome Plated Horizontal Turn Handle RO Drinking Water Faucet - Made in U.S.A.
Be the first to review this product
Commonly used with reverse osmosis (RO) or nanofiltration water purification systems for dispensing purified water.
Non air gap style. POU faucet.
7/16" UNS compression shank with brass nut for 1/4" tubes.
Height : 10" | Reach : 6" | Stud Length : 2.75"
Faucets are stocked in many finishes.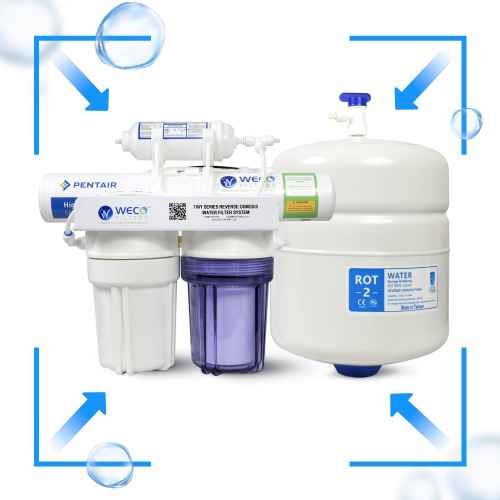 Сompatibility
Compatible with Most Undersink RO Water Filter Systems
Faucet is compatible with most undersink reverse osmosis (RO) water purification systems.
Non-air gap style.
1 gpm flow rate.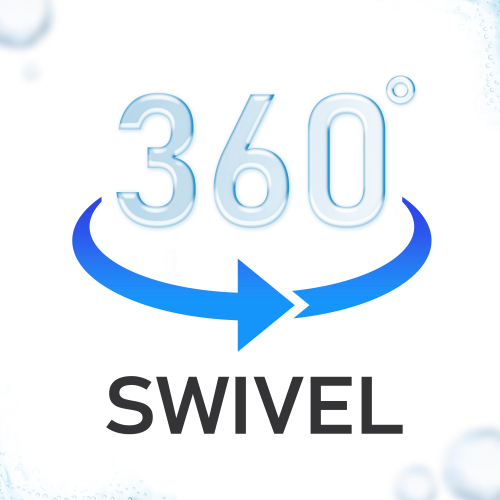 Usability
Swivel 360° Spout
Lead free spout on the RO faucet swivels 360 degrees for all dispensing angles.
Durable long lasting finish.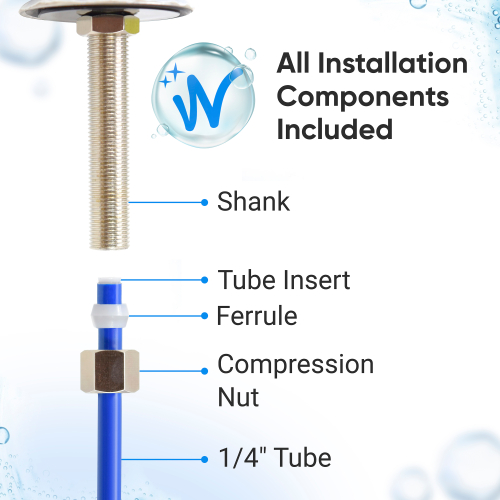 Hardware
Hardware Included
Hardware included for standard 1/4" RO tube installation.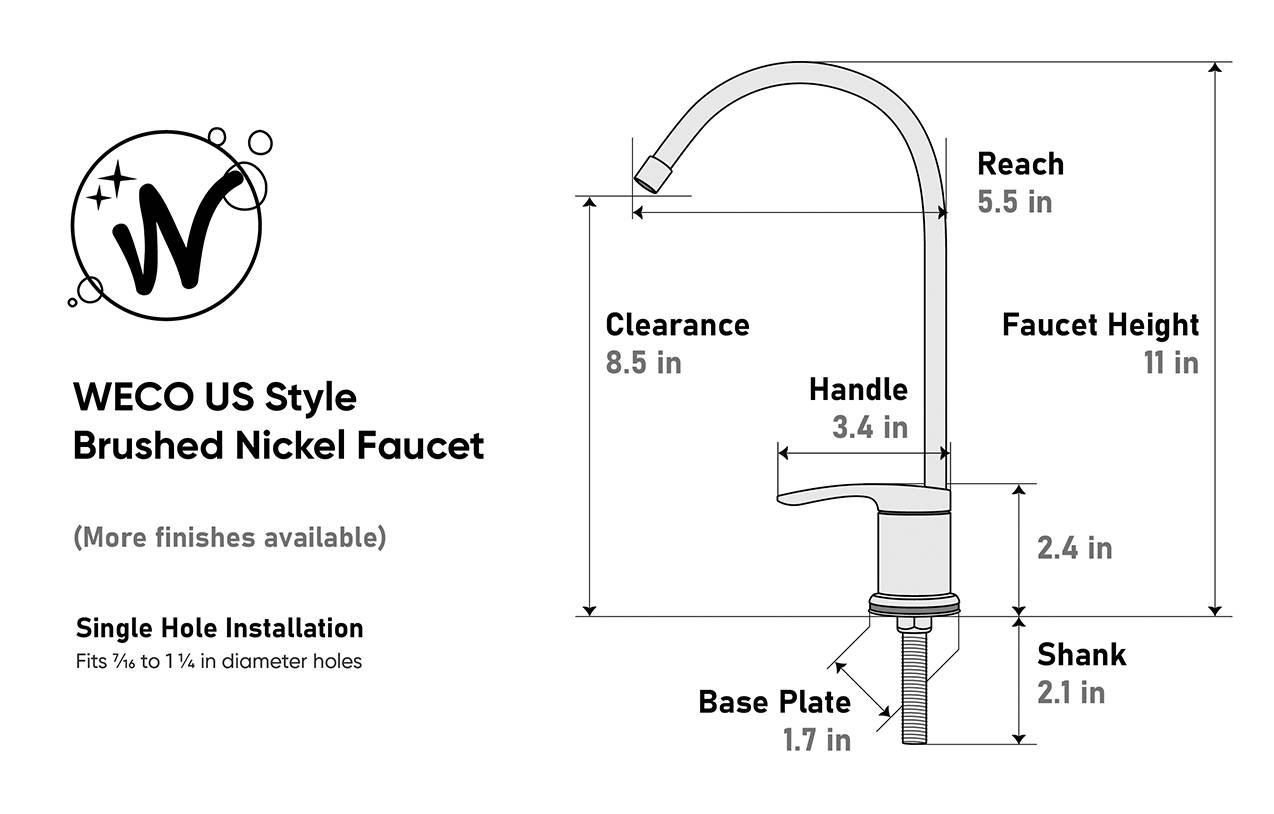 WECO Filters stock and distributes a wide range of high quality drinking water faucets for reverse osmosis (RO), water filtration systems and other high purity applications. These faucets commonly fit most RO systems with and without pumps, alkaline RO systems, compact reverse osmosis systems, undersink activated carbon filters, sediment filters, media filter systems and more. Use these spouts only on cold water applications. RO faucet wrenches, and faucet shank extensions also available for purchase separately. Meets lead free requirements.