AquaBliss SF220 High Output Multi-Stage Shower Water Filter
Regular Price
$46.81
Special Price
$37.08

Feature and Benefits
CHLORINE SHOWER FILTER

Remove Chlorine, heavy metals, bacteria, pesticides, and
inhibits the growth of algae, fungi, and mold.

REVITALIZES YOUR BODY

Reduce dry skin, dandruff, eczema, and dramatically
improve the condition of your skin, hair and nails.

MULTI-STAGE FILTRATION

Unique blend of KDF-55, Calcium Sulfite and Active Carbon,
to ensure maximum filtration in both hot and cold water

INSTALL IN MINUTES

Universal connections work with all shower types, including
fixed, rain and handheld showers. No tools required.

REPLACEABLE FILTERS

Contains easy-to-replace removable filter cartridge guaranteed to purify up to 10,000 - 12,000 gallons of water before it needs changing.
Description:
The AquaBliss SF220 removes toxic chemicals and impurities from your shower water, in any temperature
The SF220 shower head filter protects your family against chlorine's devastating effects to the skin, hair and body, while removing other toxic substances, Chlorine , heavy metals, bacteria and pesticides are sitting ducks to the SF220's multi-stage Filtration System, which works in any water temperature. The SF220 also inhibits the growth of scale, lime, mold and fungi on your shower head-water so pure you can feel the difference. It also removes rust and odor, so you can say goodbye to that unpleasant chlorine smell.
The SF220 is designed for easy, no-tools installation, with universal connections that easily and securely fit your standard fixed shower, hand-held shower or shower combo. The filter cartridge lasts six to eight months (or after 10,000 - 12,000 gallons of water use) before it needs changing, for best performance.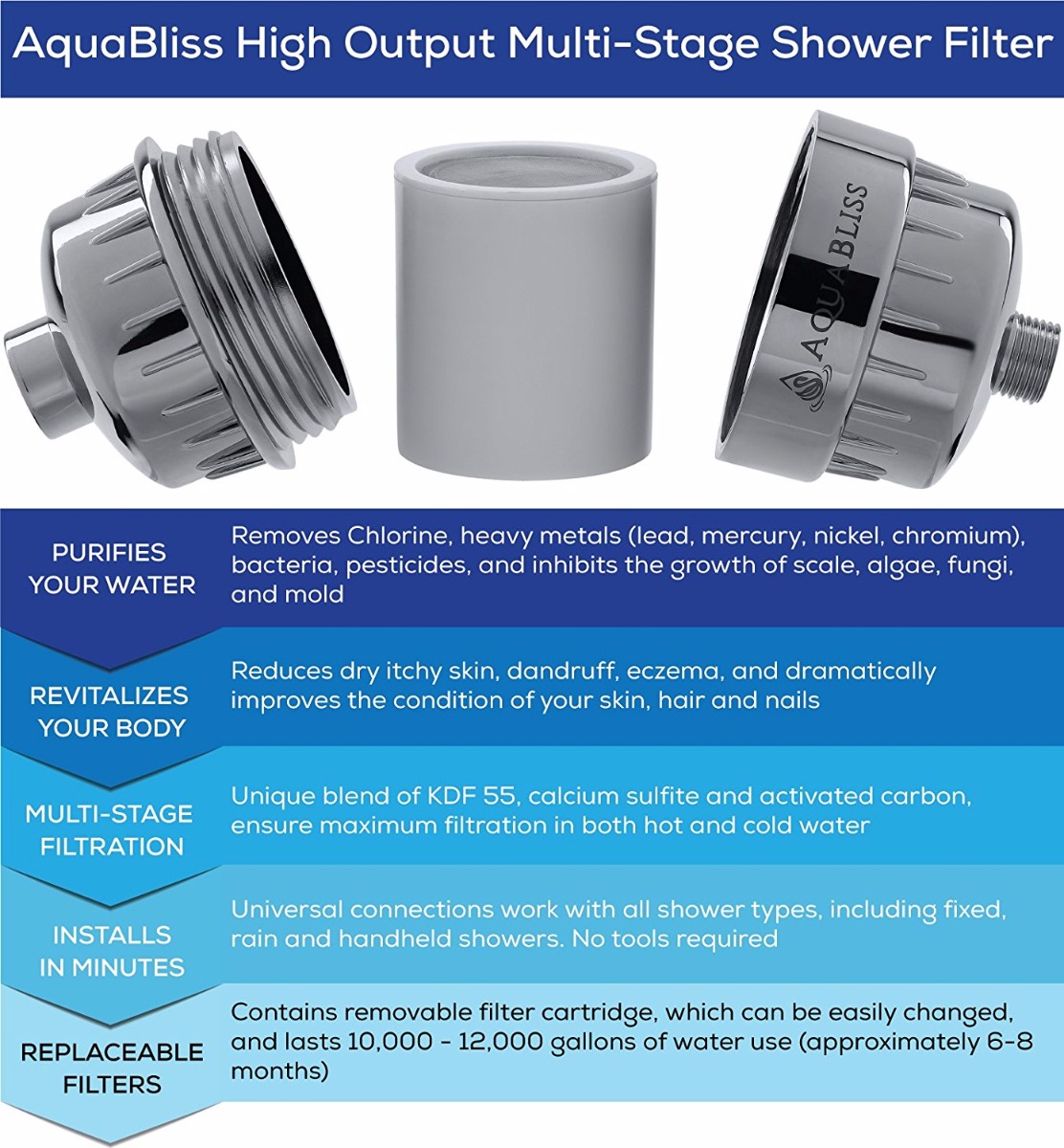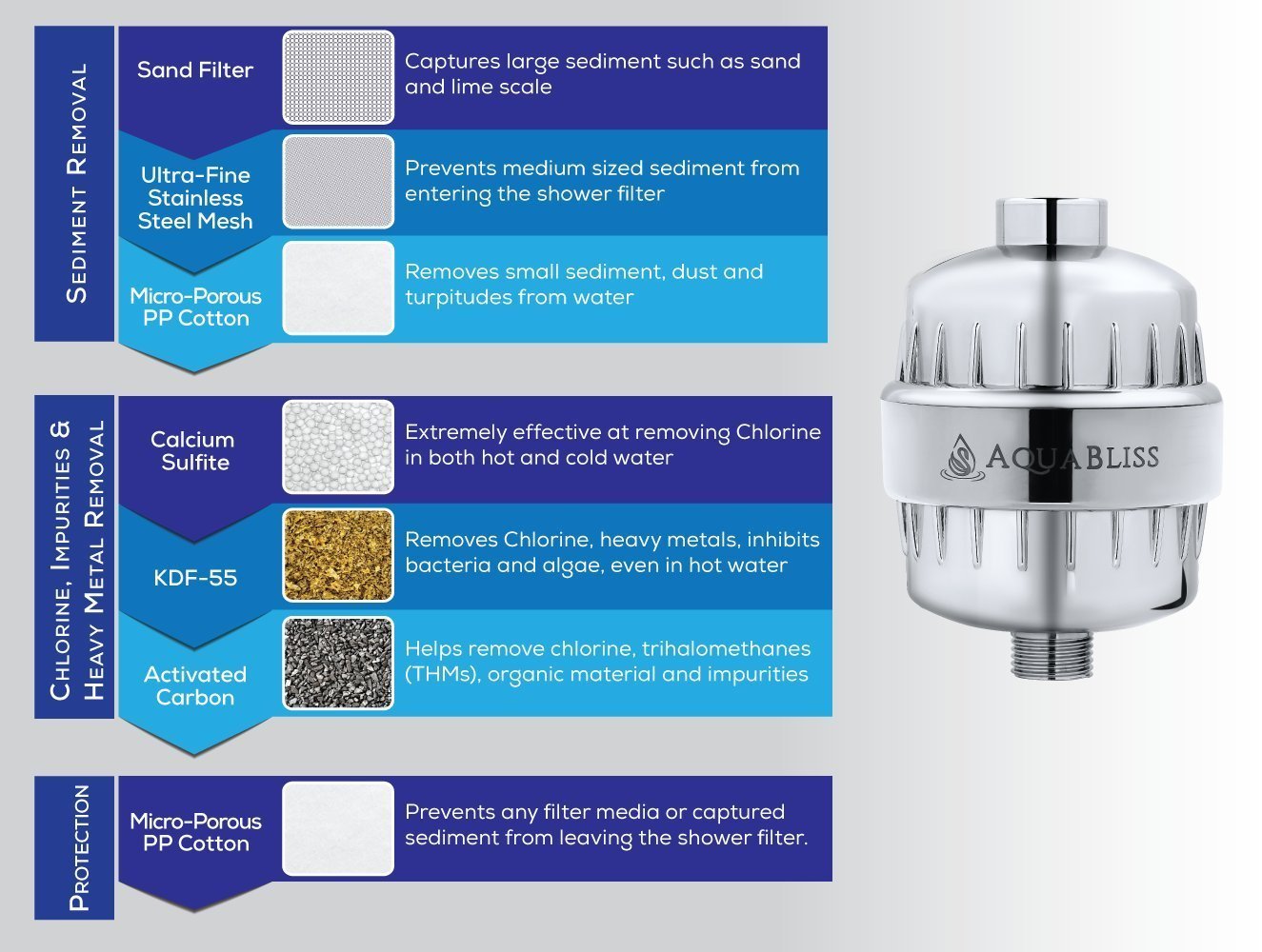 More Information

| | |
| --- | --- |
| UPC | No |
| Specifications | No |
| QA Image | No |
| PDF Guide | No |